Hydrolift X-26 S reach milestone
Hydrolift celebrates build number one hundred
Earlier this year we celebrated the build number one hundred of the Hydrolift X-26 S series with a Special Edition, ordered by our Swedish dealer CK Marine.
A best selling model
Since the launch in 2018, the X-26 S has become one of Hydrolift's best-selling models. Developed and built with passion at the X-Series factory in Fredrikstad – Norway, the Hydrolift X-26 S combines modern technology with Scandinavian elegance, resulting in dazzling driving characteristics and large social areas that enables long and memorable days on the water.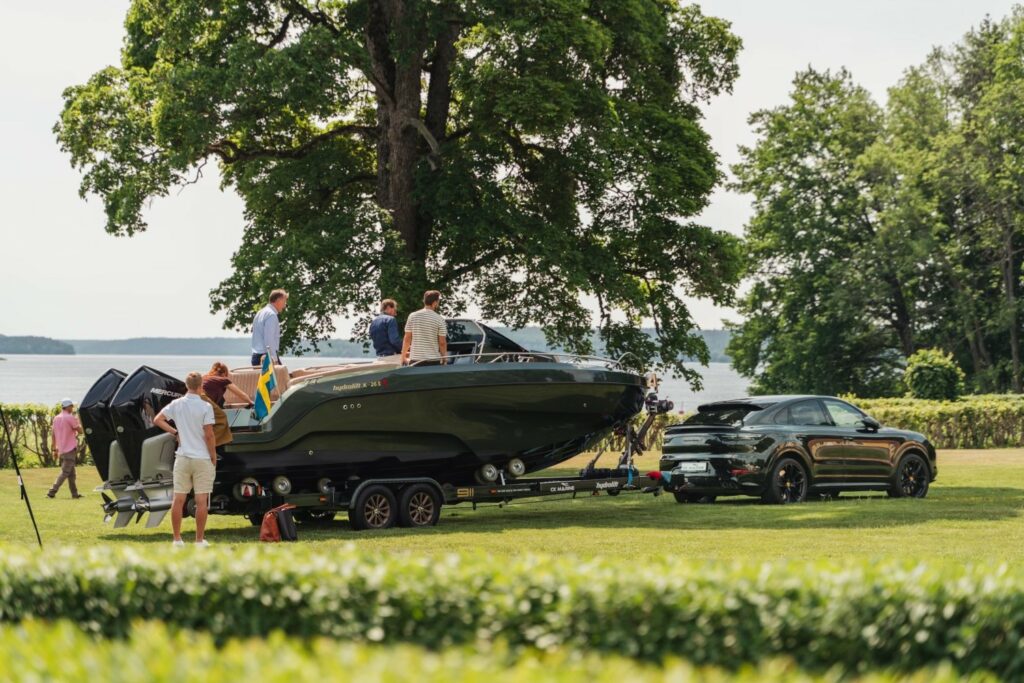 To celebrate the one hundred milestone, our Swedish dealer collaborated closely with our team to create a unique Special Edition. The choice of Porsche Oak Green metallic paint and beige Niroxx Alcantara interior was a deliberate and inspired decision by the new owner.
The metallic paint complements the sleek lines and contours of the Hydrolift X-26 S R Edition model, enhancing its already captivating presence. As the sunlight hits the water's surface, the boat's hull glistens with an alluring luster, making it an unparalleled sight on the water.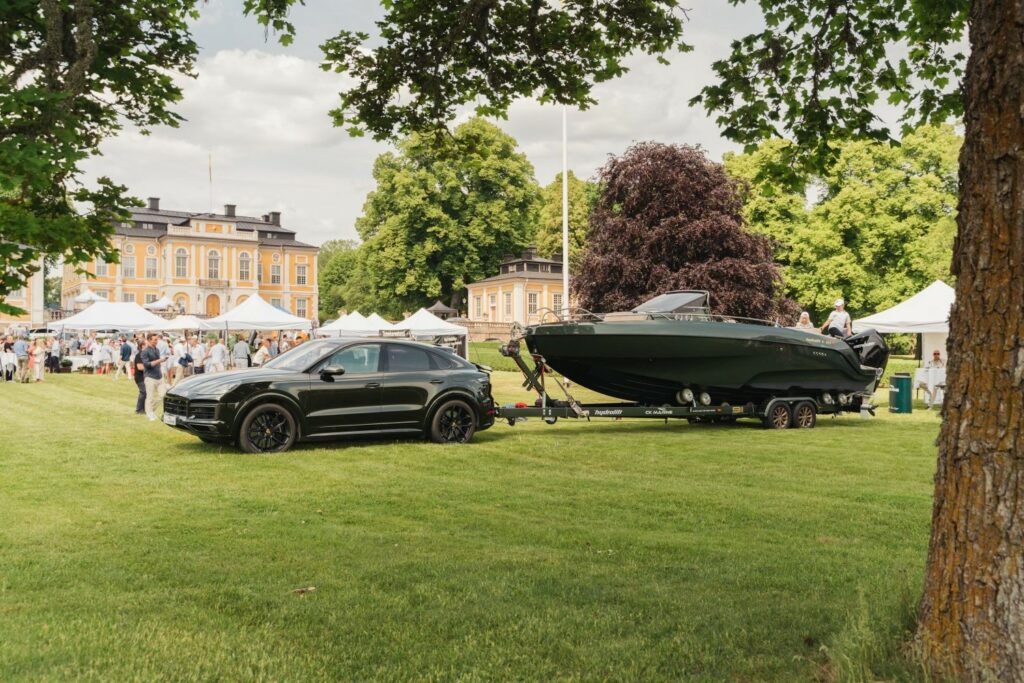 Swedish dealer with special boats
As we celebrate the arrival of Hydrolift X-26 S number one hundred, we extend our gratitude to our dealer CK Marine for their commitment and delivering beautiful and special boats to their customers. Their collaboration has resulted in a truly extraordinary vessel that exemplifies the spirit of innovation, design, and performance that Hydrolift stands for.