20th anniversary of speed record
This week marks the 20th anniversary of the speed record being established between Hærføl (Fredikstad, Norway) and Skagen (Denmark) using a Hydrolift S-24 R.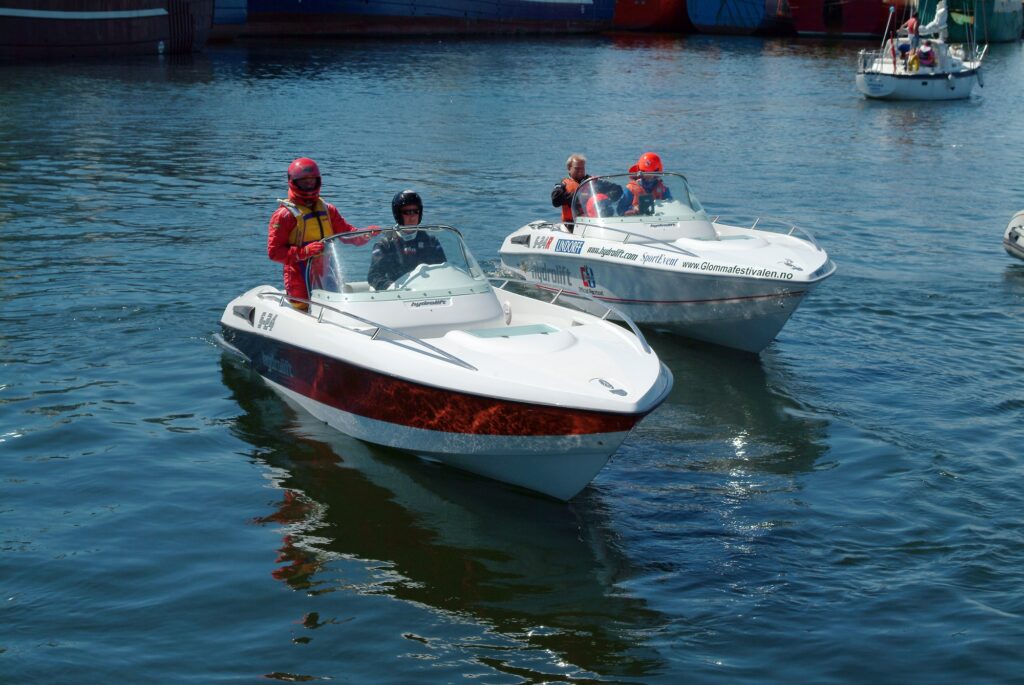 Hydrolift S-24
Achieving an average speed of 51 knots, the record-breaking time was 01.35.19 hours. It's worth noting the remarkable feat considering the challenging conditions faced by the 24-foot boat, including encountering 1,5 meter waves for a significant portion of the journey.
The accompanying boat, a standard Hydrolift S-24, arrived just 10 minutes later, yet it also surpassed the previous record by a comfortable margin.
Photo Credit: Fredrikstad Blad, Båtmagasinet, Hydrolift