SANCTUARY COVE BOAT SHOW 25 -28 MAY
Australian Launch of Hydrolift
The excitement is building as Hydrolift prepares to make its Australian debut at the upcoming Sanctuary Cove International Boat Show through our dealers Ocean Boats and Geoff Lovett International.
Sanctuary Cove International Boat Show
This highly anticipated event, which is set to take place from May 25th to 28th, will showcase the most glamorous, immersive, unmissable boating lifestyle event in the Southern Hemisphere.
Since launching in 1988, the Sanctuary Cove International Boat Show has evolved to a four-day celebration of the aquatic lifestyle featuring more than 300 exhibitors, 600 boats on water and land, and attendance of more than 44,000 people.
And now, Australian boating enthusiasts will have the chance to experience X-Series models from Hydrolift firsthand.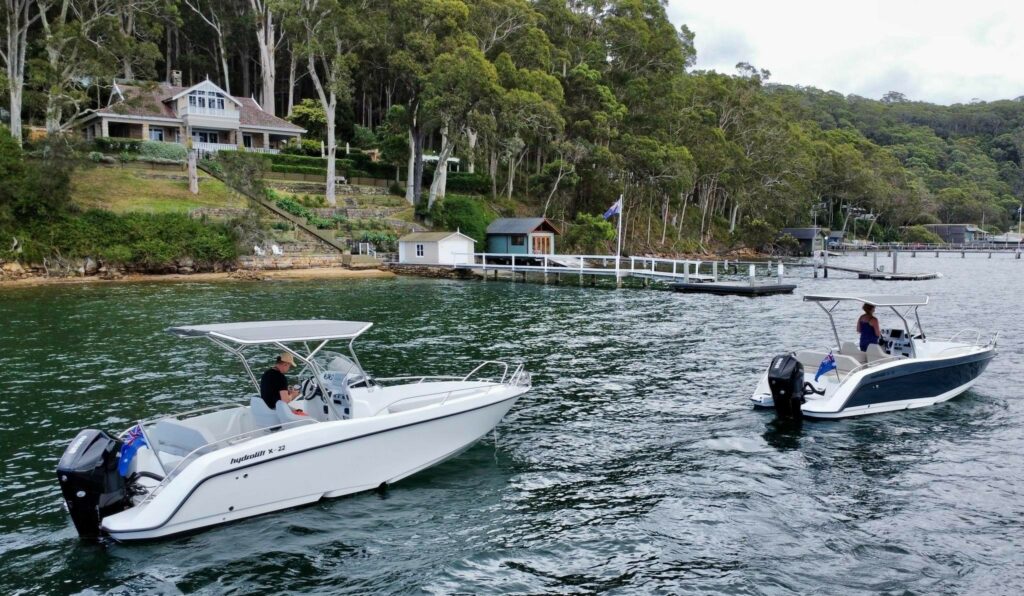 Hydrolift X-Series
Visitors to our dealers display will meet the company's representatives and learn more about the X-Series features and capabilities. At this show the Hydrolift models X-22 and X-26 S will be on display. The X-32 S and X-32 DC models will make their debut later this year.
Overall, the Australian launch of Hydrolift Boats at the Sanctuary Cove International Boat Show promises to be an exciting event!
For more information please contact:
Shane May – Ocean Boats Pty Ltd
Phone: +61 409 838 498
E-mail: info@oceanboats.com.au